Draft fan AD125-H
Draft Fan
Product ID: AD125-H
Characteristics:
1. Single fan type.
2. High revolution speed (2800rpm ~ 3400rpm).
3. Fan's outlet can be mounted with square or circular flange.
4. Direction of fan's outlet is adjustable.
Specifications:
Application: Mainly apply on printing machine, kitchen hood, clean room equipment, ventilation system, packing machine, UV dryer etc. for air suction, discharging, ventilation.
●If not clear please click(See more complete detail) or Zoom in/out
●Mobile phone can turn it the other way
See more complete detail
Please indicate voltage and frequency while placing order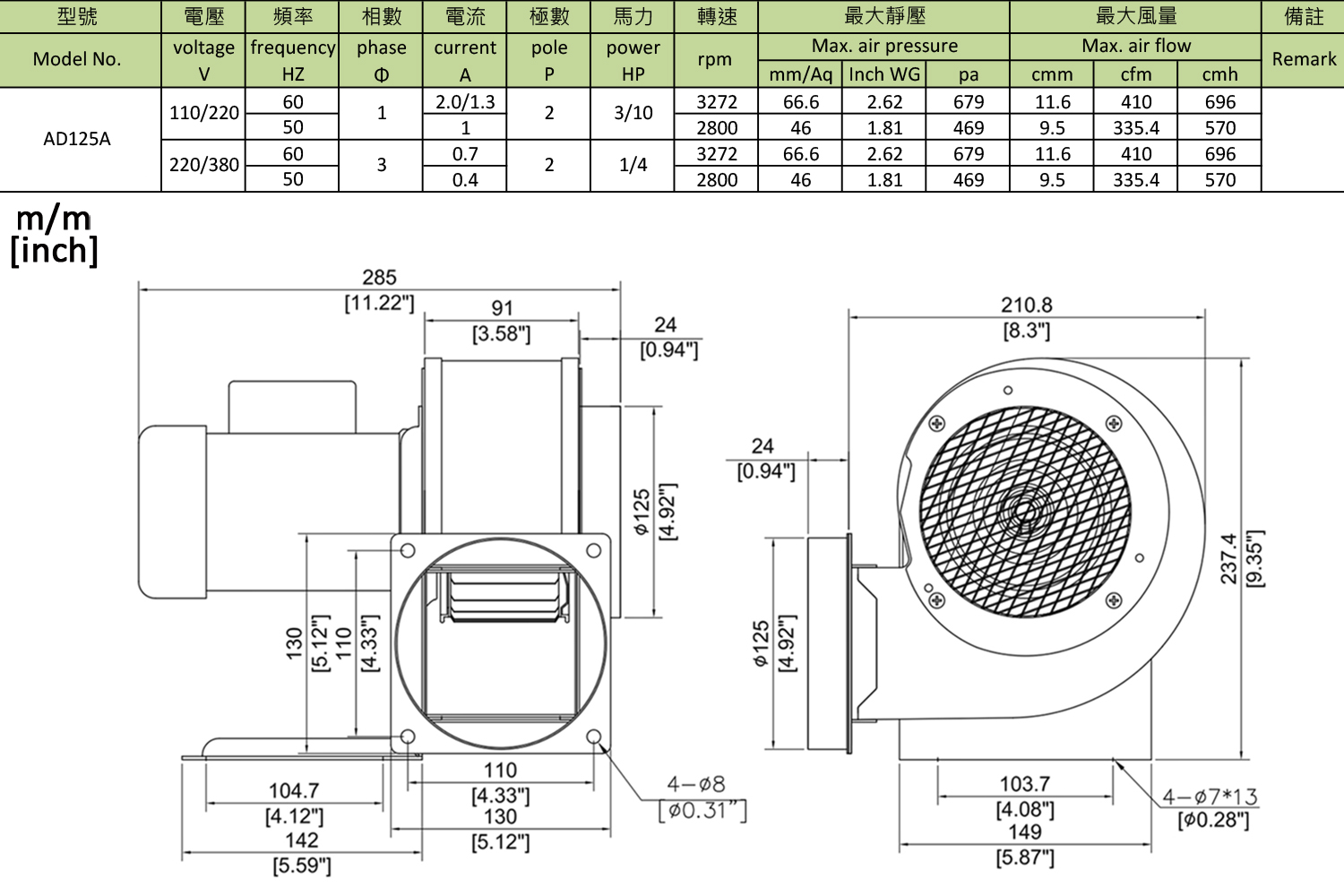 Certificate:
United States UL Certification / Europe CUL Certification
Order Information:
Minimum Order: Negotiate
OEM/ODM Product, Branded Product, Buyer's Label Offered
FOB: Taiwan/China Guangdong/China Shanghai
Hot Products