U9-V2-V3-V4
Draft Fan U9-V2-V3-V4
Product ID: AD078A-AD104A-AD131A-AD152A
Characteristics:
1.Air blower in PSC motor .
2. It's compact size is easy for installation and maintenance.
3. Blower motor with UL/CUL approval.
4. Direction of fan's outlet is adjustable.

We offer more specifications for our customers.
●If not clear please click(See more complete detail) or Zoom in/out
●Mobile phone can turn it the other way
Specifications:
Application:

Mainly apply on small boiler, machinery, air conditioner, kitchen hood, baking machine, packing machine, UV dryer, air shower etc. Or air suction, discharging, ventilation. furance blower, heater, oven, HVAC system for air inducting and circulation.
See more complete detail
Please indicate voltage and frequency while placing order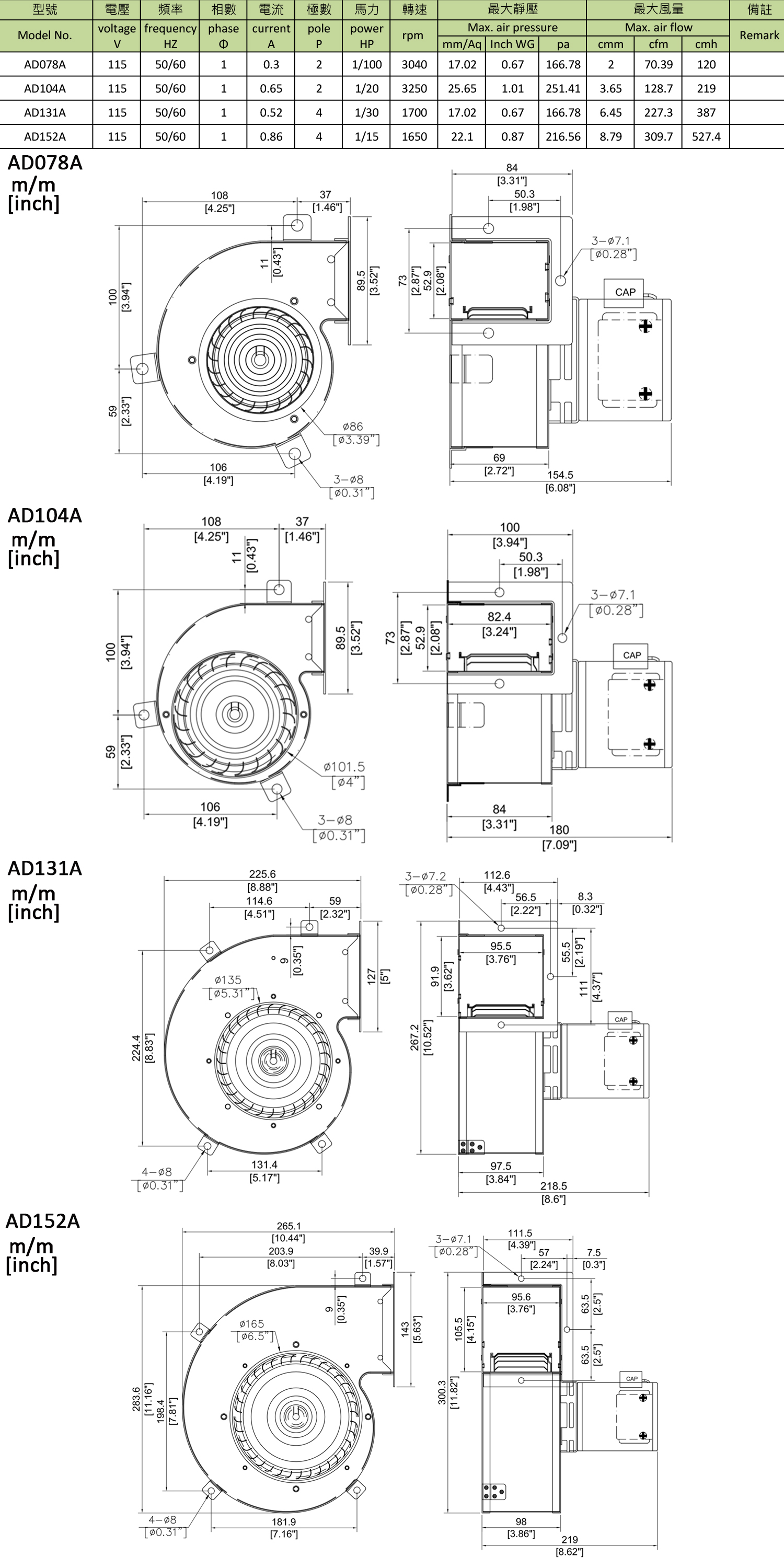 Certificate:
United States UL Certification / Europe CUL Certification
Order Information:
Minimum Order: Negotiate
OEM/ODM Product, Branded Product, Buyer's Label Offered
FOB: Taiwan/China Guangdong/China Shanghai
Hot Products