ADZ121BSP-30123(78CFM)
Draft inducer air blower for applicaiton on furance and heater
Product ID: ADZ121BSP-2P2
Characteristics:
Draft inducer air blower is high air volume blower with compact size for easy installation and maintenance in direct replacement draft inducers. PSC motor mounted with ball bearing is applied for motor shaft to ensure long life operation on the products. Motor is with UL/CUL certified.
Specifications:
Application
Combustion air blower for applicaiton on furance blower, heater, oven, HVAC system for
air inducting and circulation.
●If not clear please click(See more complete detail) or Zoom in/out
●Mobile phone can turn it the other way
See more complete detail
Please indicate voltage and frequency while placing order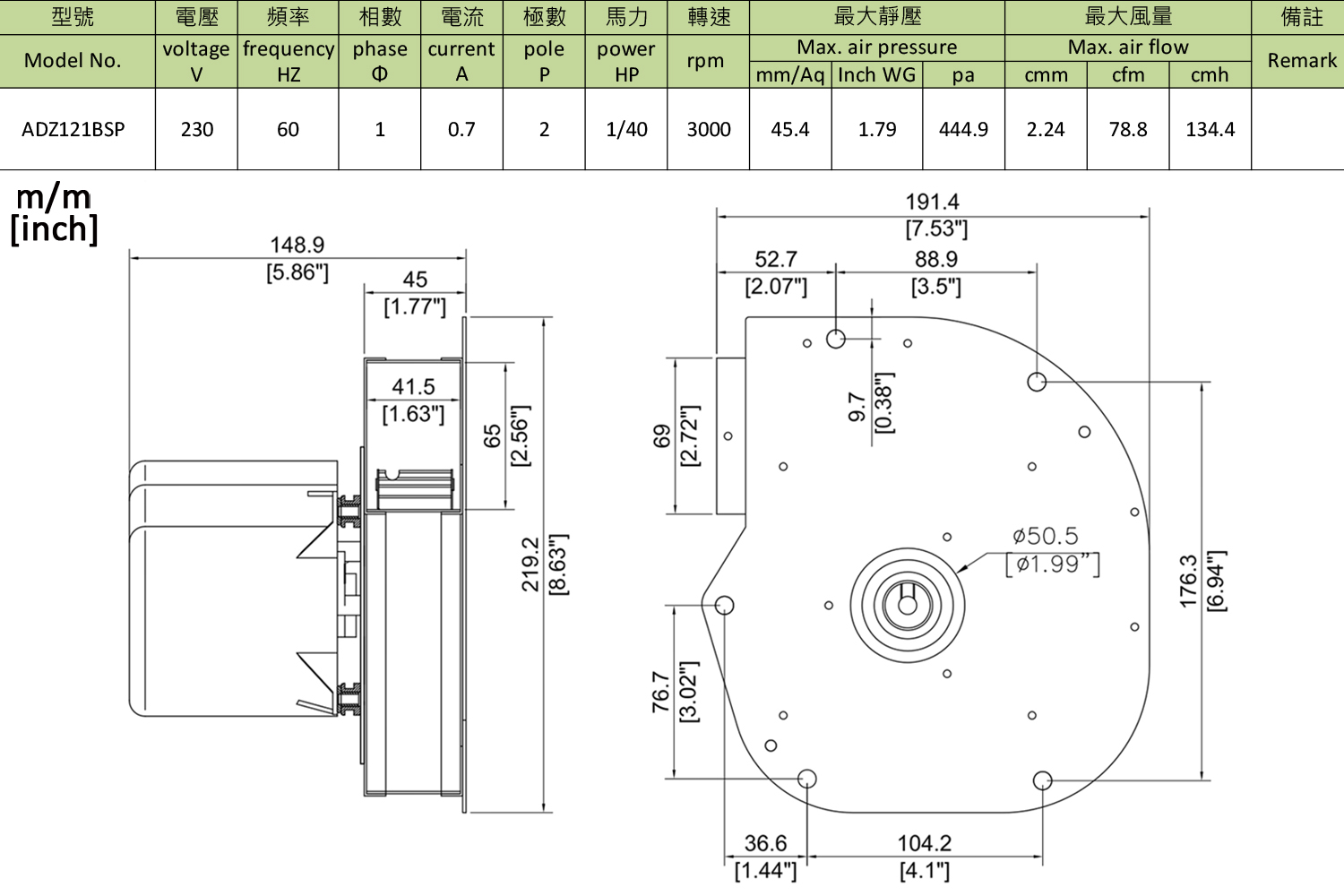 Certificate:
United States UL Certification / Europe CUL Certification
Order Information:
Minimum Order: Negotiate
OEM/ODM Product, Branded Product, Buyer's Label Offered
FOB: Taiwan/China Guangdong/China Shanghai
Hot Products