Double suction blower AD150/180/200-DS
Doubloe suction
Product ID: AD150-DS AD180-DS AD200-DS
Characteristics:
1. Single outlet with double suction type.
2. High air volume capacity.
3. Fan's outlet is square.
4. 3-Sectional speed design provides different options makes the fan operate more efficiently.
Specifications:
Application: Mainly apply on working bench of cleanroom factories, humidifier, dehumidifier, HVAC system for air circulation and refreshing.
●If not clear please click(See more complete detail) or Zoom in/out
●Mobile phone can turn it the other way
See more complete detail
Please indicate voltage and frequency while placing order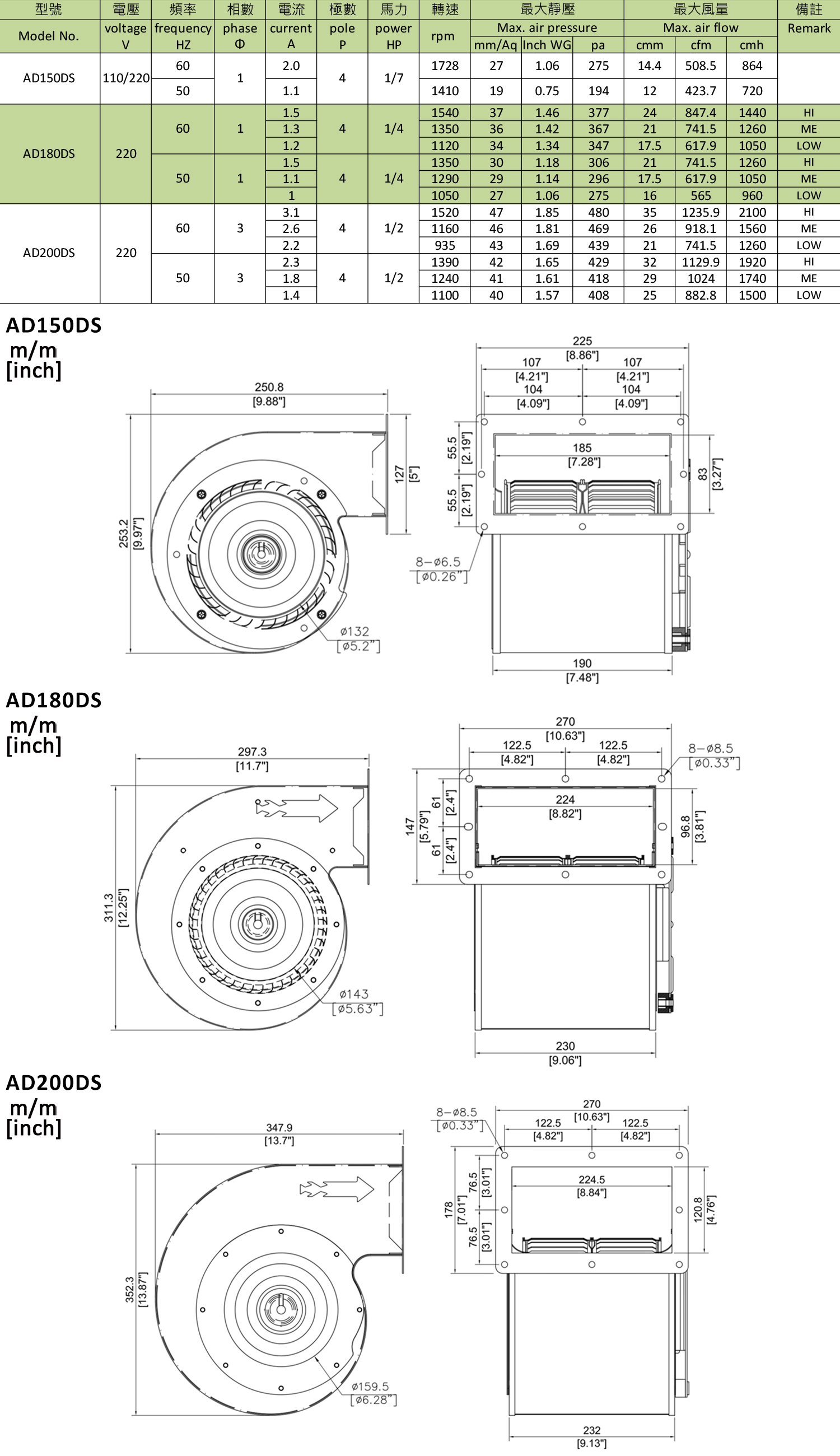 Certificate:
United States UL Certification / Europe CUL Certification
Order Information:
Minimum Order: Negotiate
OEM/ODM Product, Branded Product, Buyer's Label Offered
FOB: Taiwan/China Guangdong/China Shanghai
Hot Products